In Memory
Rick Kilmer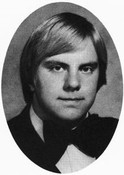 Rick Kilmer, 48, of Gridley died Jan. 19, 2006, at Rideout Memorial Hospital.
Born in Yuba City, he was a lifelong Mid-Valley resident.
He was an elementary school teacher with Yuba City Unified School District for 15 years.
He was a member of the California Teachers Association.
Survivors include his wife, Mary Kilmer of Gridley, and a sister, Val Halpin of Yuba City.
Donations may be made to a charity of choice.
Services: A memorial service is at 1 p.m. Monday at Yuba City Church of the Nazarene, 600 N. George Washington Blvd., Yuba City. Arrangements are under the direction of Sierra View Mortuary in Olivehurst